---
Mar 30 | 2020
(Americas) Lummus Sale Approved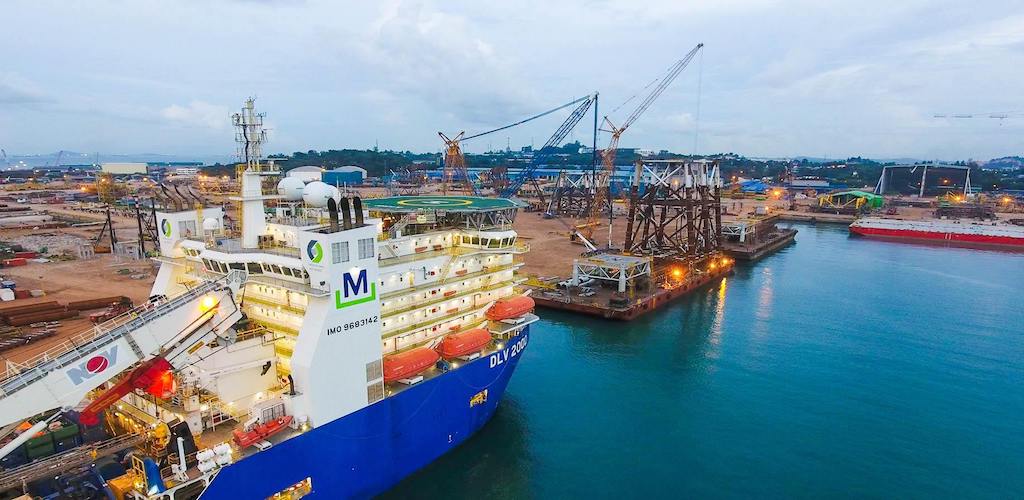 Mining and energy group BHP Billiton has awarded a "sizeable" contract to engineering and construction specialist McDermott International to develop a floating production unit in the Gulf of Mexico.
The agreement will see McDermott provide pre-front-end engineering design services for an FPU to be located offshore, about 30 kilometers south of the U.S./Mexico border.
"McDermott will work in partnership with Houston Offshore Engineering (HOE) and Wood on the pre-FEED, with McDermott's Houston office leading engineering services – supported by its Mexico City office – and HOE and Wood providing engineering for the hull and topsides, respectively," a spokesperson for McDermott said.
2,500-meter Water Depth
The giant offshore unit will be installed in a water depth of about 2,500 meters and scope include preliminary analysis of all breakbulk requirements for the project including topsides, hull, risers and mooring.
"Installation studies will be performed by McDermott's Marine Operations and technical support for fabrication and integration planning will be handled by McDermott's Mexico-based Altamira Fabrication Yard," the firm said.
The project comes in parallel with current work by the firm to transport and install subsea umbilicals, risers and flowlines, jacket and topsides for the BHP Ruby Project, located offshore Trinidad and Tobago.
Reorganization
The contract win adds positive momentum for the beleaguered EPC specialist which, this month announced it had received approval from the Bankruptcy Court for the Southern District of Texas for the sale of its Lummus Technology.
"With the support of our creditors, employees, customers and suppliers, we have been able to confirm our plan of reorganization less than two months after we initially filed for Chapter 11. This is a significant achievement and allows us to emerge in the near-term as a stronger, more competitive player, with a sustainable capital structure that matches the strength of our operating business," said David Dickson, CEO of McDermott.
Headquartered in Texas, McDermott is one of the largest integrated onshore-offshore EPC companies in the world, with operations in more than 54 countries and a workforce of about 32,000 employees.