---
Jan 28 | 2021
(MENA) New Kingdom Energy Business Opportunities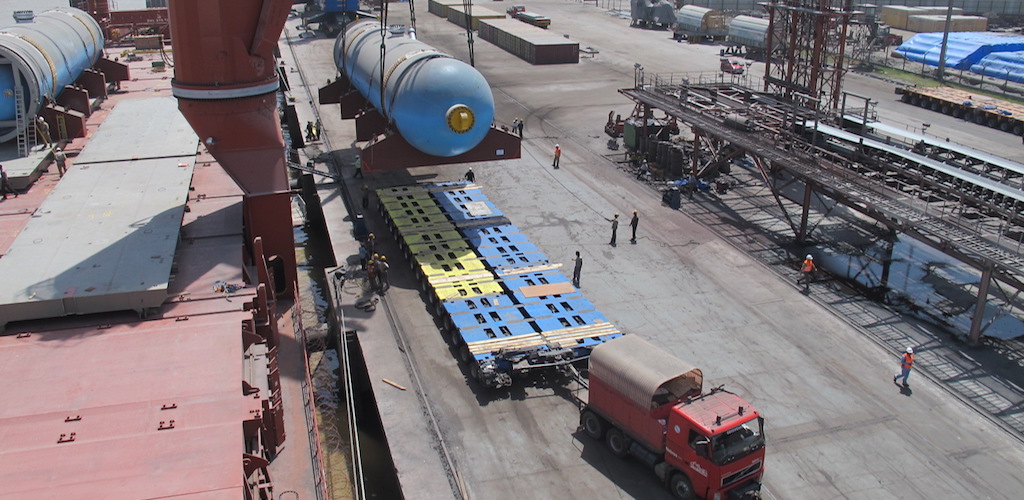 Breakbulk specialists Bertling Logistics and Al Khaldi said they have formed a new joint venture in Saudi Arabia, delivering end-to-end logistics solutions.
The new company, Al Khaldi-Bertling Logistics, will explore new and existing business opportunities in the oil and gas sector, as well as emerging new energy industries in the Kingdom.
"We are delighted and proud to have in Bertling a loyal partner to add value and broaden our local service offering in KSA and to diversify our portfolio. We find their dedication, go-anywhere-approach and high-quality transport engineering know-how impressive and inspiring," said Megren Al Khaldi, vice president of Al Khaldi Logistics Co.
Diversification
The partners aim to drive energy sector diversification in the Kingdom via targeted investment and tighter integration of logistics services, citing Saudi Arabia's Beyond Oil Program as critical for the diversification and modernization.
The new venture will also benefit from a dedicated in-house customs clearance department, enabling door-to-door services, advice and documentation services to their client base and closer ties with local business.
"Saudi Arabia has always been an important market for Bertling, and our global team is passionate about all the new business opportunities arising in the country. We are convinced that our new JV will obtain a leading position in the Saudi logistics market and that we will be ideally positioned to adequately respond to and serve the many business opportunities we have identified resulting from the increasing investments and on-going reforms in KSA," said Colin MacIsaac, CEO of Bertling Logistics.
Headquartered in Germany, Bertling has been in the shipping trade for more than 155 years and today operates an international network of 54 offices with more than 700 logistics employees providing end-to-end turnkey logistics and shipping services. The firm is a global event partner for Breakbulk exhibitions.
Local Logistics Expertise
Saudi firm Al Khaldi will contribute strong local logistics expertise as well as its modern vehicle fleet. Headquartered in Al-Khobar in the east of the Kingdom, the firm brings almost a half-century of experience in project cargo handling.
"The empowerment and employment of nationals (including women), the expansion of the private sector as well as the ease of doing business in the country and the increased support of local suppliers and partners are key of the Kingdom's future vision and also anchored in the ambitions of our JV company," MacIsaac added.
Authorities in Saudi Arabia reported that the non-oil energy sector expanded for the fourth month in a row in December 2020, driven by Kingdom's Vision 2030 Strategy and In-Kingdom Total Value Add program.
---
Subscribe to BreakbulkONE and receive more industry stories and updates around impact of COVID-19.