---
Sep 02 | 2020
(Americas) Turnkey Service for Local Fabricator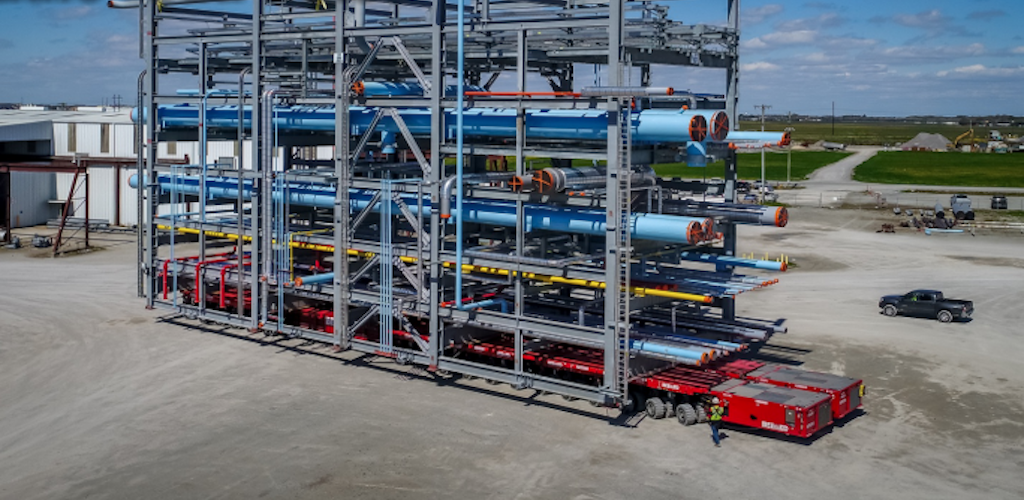 Heavy-lift firm Berard has loaded out a two module packages for a fabrication yard in Louisiana.
The breakbulk move involved transport of a 446-ton unit and a 426-ton unit, both of which were maneuvered through the crowded yard using 32 axle lines of self-propelled modular transporters. The largest unit measured more than 33 meters lng and more than 20 meters high.
"Both modules were loaded onto the deck barge and set down in their final position for the water transit portion of the trip," a spokesperson for Berard said.
Headquartered in New Iberia, Louisiana, Berard provides a range of services throughout the southern U.S. for project cargo and super heavy transport. The firm is an exhibitor at Breakbulk events.
---
Subscribe to BreakbulkONE and receive more industry stories and updates around impact of COVID-19.