---
Nov 05 | 2020
(Americas) Two-tier SPMT Configuration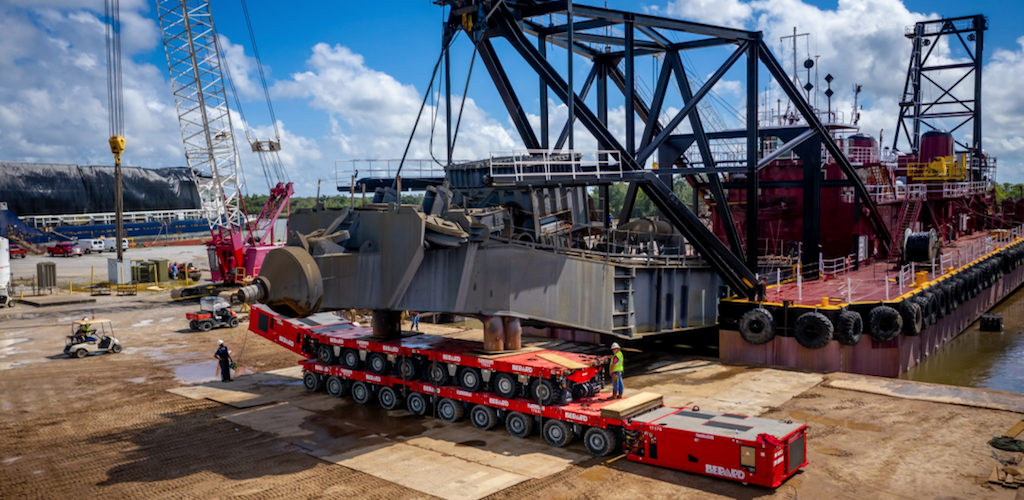 Heavy-transport specialist Berard has installed an outsized dredge ladder structure at a shipyard in Louisiana.
The structure weighed 450 tonnes and was transported through the fabrication yard using 28 axle lines of self-propelled modular trailer. Berard engineers configured the SPMTs with one row atop the other to reach the required elevation.
"A combination of lifting the SPMTs and lowering the dry dock made the installation a safe and successful one," a spokesperson for Berard said.
Headquartered in New Iberia, Louisiana, Berard provides a range of services throughout the southern U.S. for project cargo and super heavy transport. The firm is an exhibitor at Breakbulk events.
---
Subscribe to BreakbulkONE and receive more industry stories and updates around impact of COVID-19.