---
May 04 | 2020
(Americas) 1,667-ton Unit Barged to Shipyard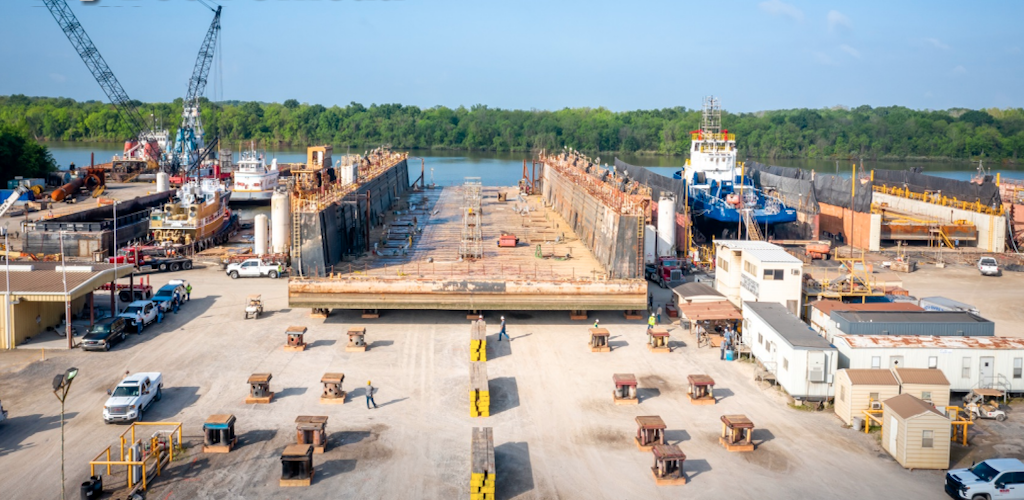 Heavy-lift specialist Berard has offloaded and positioned a giant dry dock unit for a shipyard client in South Louisiana.
Measuring 97 meters in length, the dry dock weighed 1,677 tonnes and was moved using 64 axle lines of SPMTs. The unit was rolled off from supports onto an 8-meter barge for the transport.
"The team then transported the behemoth cargo to the final location in the client's yard where it was precisely positioned and lowered onto supports," a spokesperson for the firm said.
Headquartered in New Iberia, Louisiana, Berard provides a range of services throughout the southern U.S. for project cargo and super heavy transport. The firm is an exhibitor at Breakbulk Americas.
---