---
Nov 04 | 2020
Shipment from Bilbao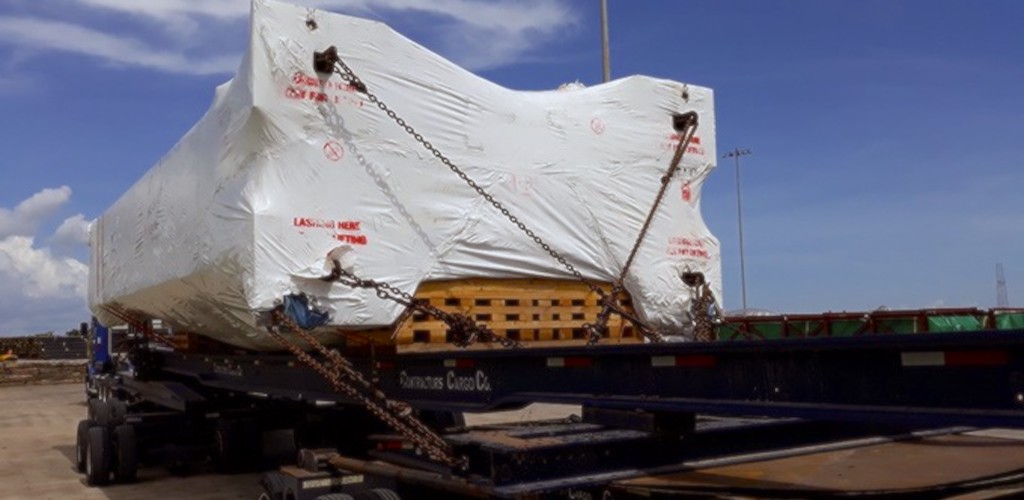 Freight forwarders Bennett and TIBA Spain have collaborated to deliver a hydraulic press from Bilbao to Texas.
The breakbulk shipment involved a main piece, weighing 130 tonnes, and four smaller pieces ranging in weight from 10 to 23 tonnes. The cargo was unloaded at the port of Houston following multiple vessel arrivals from Bilbao, Spain, and delivered 200 miles to its destination in Seguin, Texas.
"Due to our winning combination of a single point of integration, expertise in specialized heavy haulage, and critical relationships with local government agencies, we achieved another successfully executed project," a spokesperson for Bennett said.
Both Bennet and Tiba are members of the WCA network, a breakbulk association connecting freight forwarders in in 88 countries. WCA is an exhibitor at Breakbulk events.
---
Subscribe to BreakbulkONE and receive more industry stories and updates around impact of COVID-19.