---
Mar 27 | 2020
(MENA) Shipment to Duqm, Oman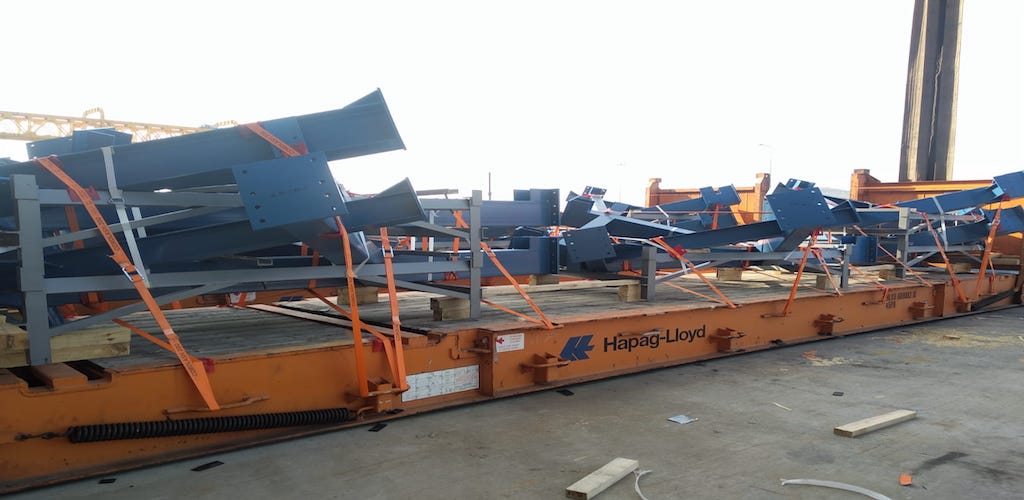 Project cargo specialist BATI Group has delivered a cargo of outsized structural parts from Turkey to Oman.
The breakbulk shipment comprised eight flat-racks, each loaded with 12 tonnes of cargo. The consignment was loaded at the port of Izmir in Turkey and discharged in Duqm, Oman.
"The Pricing Team successfully executed this working from home where all the people are socially isolated. With this example we would like to kindly ask you to flatten the curve and #STAYHOME," a spokesperson for BATI said.
BATI is a member of the XL Projects network which connects freight forwarders in over 80 countries worldwide. Both BATI and XL Projects are Global Events Partners with Breakbulk.