---
Sep 16 | 2020
(Europe-Russia) Delivery to Sibur Tobolsk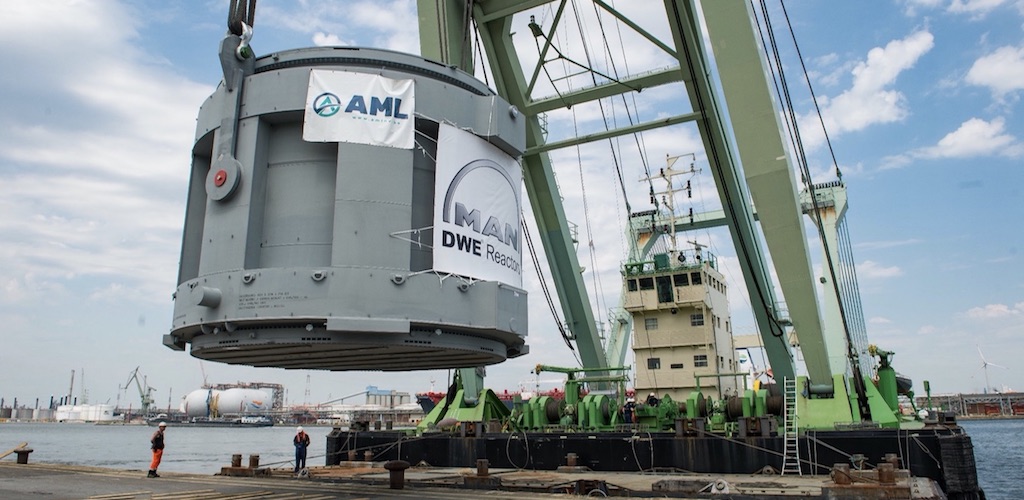 Heavy-lift firm Barrus Projects has transported a maleic anhydride synthesis unit from Germany to Sibur Tobolsk in Russia.
The breakbulk item weighed more than 591 tonnes and measured more than 9 meters in long. It was loaded to a barge in Deggendorf, Germany and then moved to Antwerp, prior to shipment via the northern sea route to the seaport of Sabetta.
"The most time-consuming and dangerous operation took place on the roadstead of the port of Sabetta in the Gulf of Ob: the cargo had to be reloaded from a sea vessel to a barge in the open bay of the Kara Sea in bad weather conditions," a spokesperson for Barrus said.
Based in Russia, Barrus is a member of the Project Logistics Alliance, a breakbulk association which connects prequalified cargo carriers worldwide. Barrus is a Global Event Partner for Breakbulk exhibitions.
---
Subscribe to BreakbulkONE and receive more industry stories and updates around impact of COVID-19.