---
May 20 | 2020
(Asia) Deaerator Tanks from Novorossiysk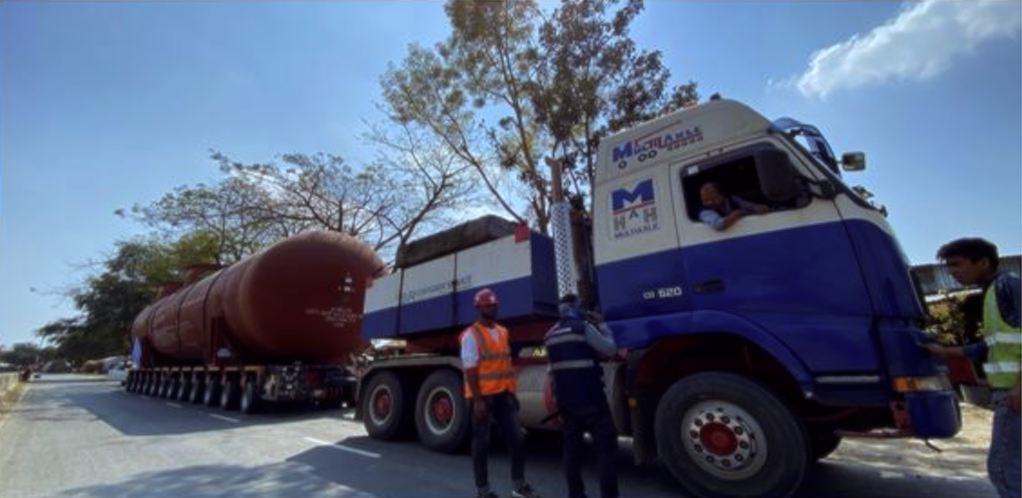 Heavy-lift firm Barrus Projects has transported a shipment of power plant equipment to the Rooppur nuclear project in Bangladesh.
The main components included giant deaerator tanks measuring more than 18 meters in length and weighing more than 88 tonnes. Equipment was exported from the Russian port of Novorossiysk by sea vessel to the port of Mongla in the Republic of Bangladesh.
"Delivery was carried out during the 'drought' season, which required the construction of a berth 100 kilometers from Rooppur NPP. Transportation of equipment to the site by road was carried out with the involvement of paramilitary and police convoys," a spokesperson for Barrus said.
Based in Russia, Barrus is a member of the Project Logistics Alliance, a breakbulk association which connects pre-qualified cargo carriers in 88 countries. Barrus is a Global Event Partner for Breakbulk exhibitions.
---