---
Feb 01 | 2021
(MENA) 153% Jump Despite 'Uncertainty' and Challenges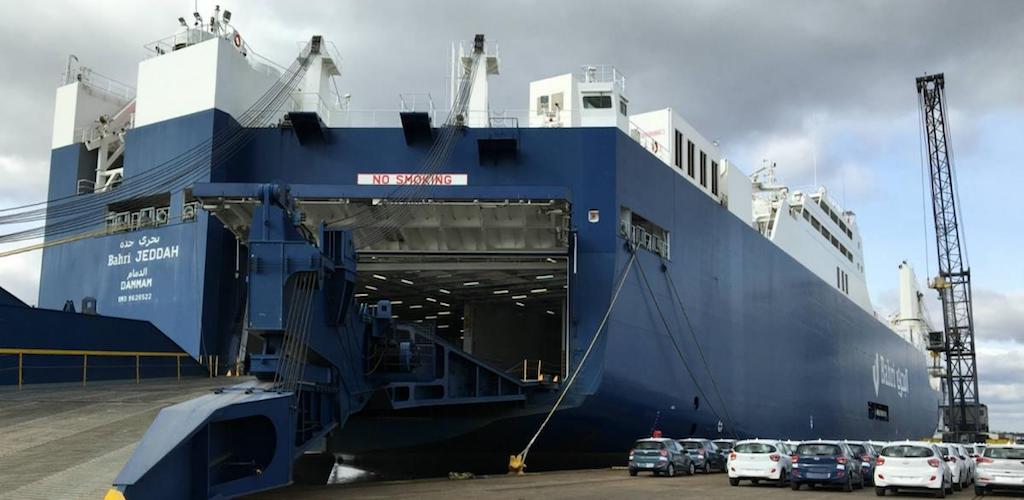 The National Shipping Co. of Saudi Arabia, or Bahri, has reported a "whopping" 153 percent increase in net profit for 2020, despite "pandemic-induced uncertainty" and challenges.
The firm reported annual net profit of SAR 1.6 billion for the full year 2020, up from SAR 621 million in 2019.
"We are pleased to report better than expected financial results for the year 2020. Undeterred by the Covid-19 pandemic, Bahri continued to run its operations effectively, leveraging the power of its resilient business model and technology, and pushed on with its diversification plans and capacity-building programs," said Abdullah Aldubaikhi, CEO of Bahri.
Operational Efficiency
The firm reported an increase in revenue as a driving factor, with total income rising 28 percent to SAR 8.4 billion. Improvements in operational efficiency further boosted the company's bottom line as, annual gross profit improved 49 percent to SAR 2.1 billion, while operating profit increased to SAR 1.9 billion.
"It is our perseverance and unyielding commitment to offering excellent and uninterrupted service to our customers around the world – even in the face of uncertainties and crises – that helped us navigate challenges and drive growth in annual revenues and profitability," Aldubaikhi said.
TCE Pressure
Despite the strong financial baseline in 2020, the company reported a tough operating environment in the last quarter of 2020 as charter rates added drag to the firm's fleet expansion program.
"The company's profitability came under tremendous pressure in the fourth quarter from the significant decline in time charter equivalent (TCE) prices as compared to the previous quarters. We remain determined to build on last year's successes and learnings and capitalize on new and emerging opportunities in the market to meet our objectives in 2021," Aldubaikhi added.
In the fourth quarter of 2020, Bahri reported a revenue decline of 35 percent, with net profit plummeting 69 percent to 77.5 million, down from SAR 249 million during the same period in 2019.
Last month, the firm also said its business unit Bahri Ship Management had been awarded the ISO 45001:2018 standard for occupational health and safety management systems.
"We are delighted to receive the ISO 45001:2018 standard, which recognizes our commitment to provide better and safer working environments while maintaining the highest levels of quality in our systems and operations. This is part of our continued efforts to ensure excellence and innovation in our services, while also safeguarding the wellbeing of our employees and minimizing the environmental impact," said Abdulaziz Sabri, an engineer and president of Bahri Ship Management.
Bahri owns and operates a fleet of 88 vessels, including six multipurpose vessels as well as crude oil tankers, chemical and product carriers, and dry bulkers. The firm is a global event partner for Breakbulk exhibitions.
---
Subscribe to BreakbulkONE and receive more industry stories and updates around impact of COVID-19.