---
Aug 31 | 2020
Delivery to Greenwood, Mississippi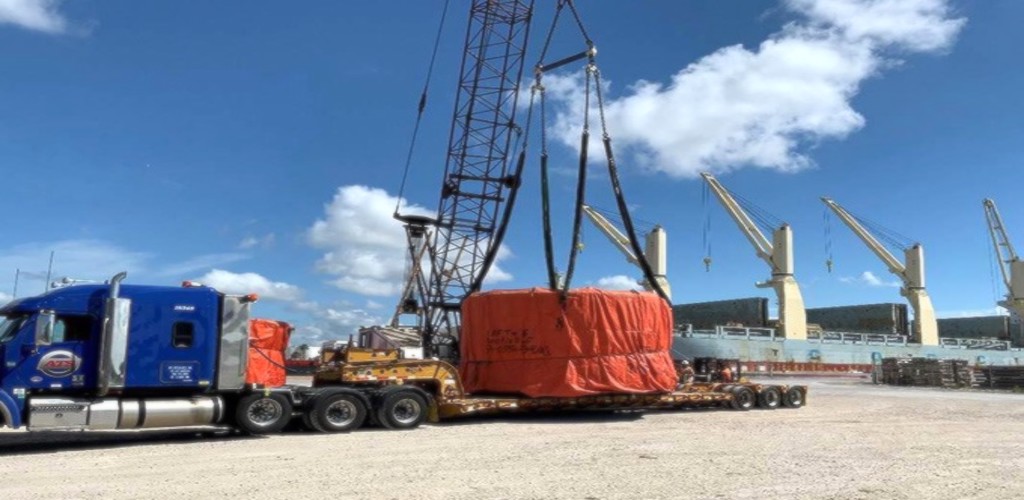 Breakbulk carrier ATS International has delivered a shipment of out-of-gauge grain extraction equipment from Malaysia to Mississippi.
The project involved six breakbulk pieces that each measured more than 5 meters long and were loaded in Port Klang, Malaysia. ATS oversaw shipment to Brownsville, Texas, from where the cargo was delivered by road to Greenwood, Mississippi.
"Upon arrival at Port Brownsville, Texas, ATSI coordinated all the transfers at the port where the cargoes were loaded onto ATSs very own multi-axle RGN trailers for the on-carriage delivery to final destination," a spokesperson for ATS said.
A subsidiary of Anderson Trucking Service, ATS International specializes in maritime shipping and represents the WCA breakbulk association. WCA is an exhibitor at Breakbulk events.
---
Subscribe to BreakbulkONE and receive more industry stories and updates around impact of COVID-19.