---
Jun 15 | 2020
By Stephen Spoljaric, Corporate Manager of Global Logistics, Bechtel Corp.

In our new world of social distancing and working from home, I've been constantly impressed with how quickly our engineering, procurement and construction industry has adapted. The coronavirus pandemic has accelerated the development of new ideas and methodology.
What motivated Malcom McLean in 1956 to invent the first standard shipping container? What inspired Tim Berners-Lee to invent the World Wide Web in 1990? Today, it is hard to imagine how people around the world would have dealt with the effects of Covid-19 without the Internet or without a modern supply chain that allows information and material to continue to flow.
Technology allows for containers to be handled through automation with limited human interaction, ensuring business continuity. Amazingly, most ports around the world continue to operate without disruption, and the transportation industry workers have continued to work. Now, as discussions increase about trying to regain normalcy, what other major changes will naturally fast-track? Is this the time for the next major revolution within our industry?
From my perspective, although there has been increasing development of the technology, more recently there has been an acceleration of how we use cameras and remote visualization tools. In 2000, the world's first digital camera phone was introduced in Japan and today almost all smartphones have a camera, as well as the capability to do more. The word "camera" comes from the Latin phrase that means "dark chamber." This technology is how many of us continue to hold face-to-face meetings from our "dark chambers" at home. As many of us return to our offices, visualization technology will continue to advance because its use was proven in a time of need.
From safely monitoring body temperatures to performing virtual cargo surveys, to aiding marine navigation, to seeing new perspectives from drones, cameras are everywhere. The data that can be collected by the "eye in the sky" will change how ports, vendor facilities, and logistics companies operate. The ability to implement algorithms in data collected through digital recognition is remarkable.
Airlines have implemented individual scanning of boarding passes from your smartphone to avoid physically handling paper boarding passes. In today's new sense for caution, shipping documentation will quickly evolve from paper to digital streams out of necessity. The use of sensory technology with intelligent recognition functionality will introduce new ways to inspect material while in transit. This will further ensure planning can be done in advance of shipment arrival to improve productivity. Terms like digital scanning, augmented reality, holographic representation, and lidar will no longer sound like the script from a Star Wars movie.
The Bechtel Innovate team has supported development of new ideas, many of which will have a profound impact to the supply chain. Ultimately, visualization advancements will transform logistics, moving the traditional into the modern at a much faster pace. The safety of people will significantly improve because of visualization technology. In the words of Albert Einstein, "in the midst of every crisis, lies great opportunity." With this challenge, we become better.
Related BreakbulkONE Show: Register now for Innovation in Engineering with Bechtel's DIrector of Flight Operations for its UAV Program, Joshua Cotton, on Thursday, June 25 at 11:00 am CDT. ​
Photo courtesy of Bechtel
---
About the Author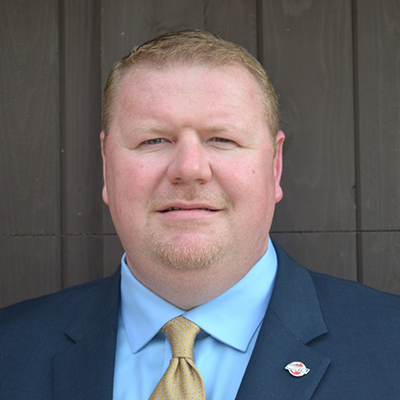 Spoljaric was recently selected as a Bechtel Distinguished Technical Specialist, the first for Logistics in Bechtel's more than 120-year history.

Stephen "Spo" Spoljaric was recently appointed the Corporate Manager of Global Logistics for Bechtel. His leadership and forward-thinking ideas will focus on collaboration and an Engineered Logistics™ approach to increasing predictability and improving safety. Before his current posting, Spoljaric completed a role as an area operations manager on a petro-chemicals giga-project in Pennsylvania. There, he was responsible for managing the union labor to support material distribution in support of construction. Spoljaric holds a Bachelor's degree in Economics from Fordham University and a master's degree in Industrial Engineering from Clemson University. He has been actively engaged on practicum projects with several university students.

Bechtel is one of the world's most respected global engineering, construction and project management companies, and a cornerstone of innovation in the industry. Bechtel delivers landmark projects—the modern marvels of the world—that foster sustainable progress and grow economies. Since 1898, Bechtel has completed more than 25,000 extraordinary projects—many first-of-a-kind—in 160 countries on all seven continents serving energy, defense, environmental cleanup, mining and metals, oil, gas and chemicals, infrastructure and transportation, and telecommunications industries. Bechtel is a family company grounded in hard work, integrity and trust; values integral to all Bechtel does.

---
Subscribe to BreakbulkONE and receive more industry stories and updates around impact of COVID-19.