---
Jun 11 | 2020
Shipment via Antwerp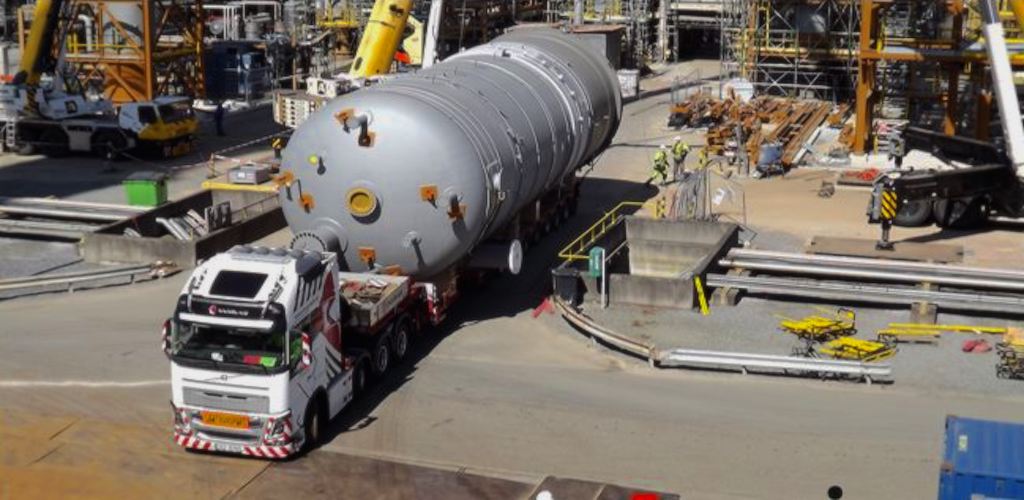 Freight forwarder Aprojects has handled the import of two breakbulk storage vessels at the port of Antwerp, Belgium.
The consignment involved one vessel weighing 113 tonnes and a second unit that weighed 99 tonnes. Both items measured more than 18 meters long and 5 meters in diameter.
"Some of the hurdles that the project and operations team overcame were arranging a night transfer and deciding on alternative routes due to some roads being blocked for delivery," a spokesperson for Aprojects said.
Headquartered in Belgium, Aprojects is a member of industry association Project Logistics Alliance and is an exhibitor at Breakbulk Europe.
---