---
Feb 15 | 2021
(Europe) Historic Agreement Seals Long-awaited Unification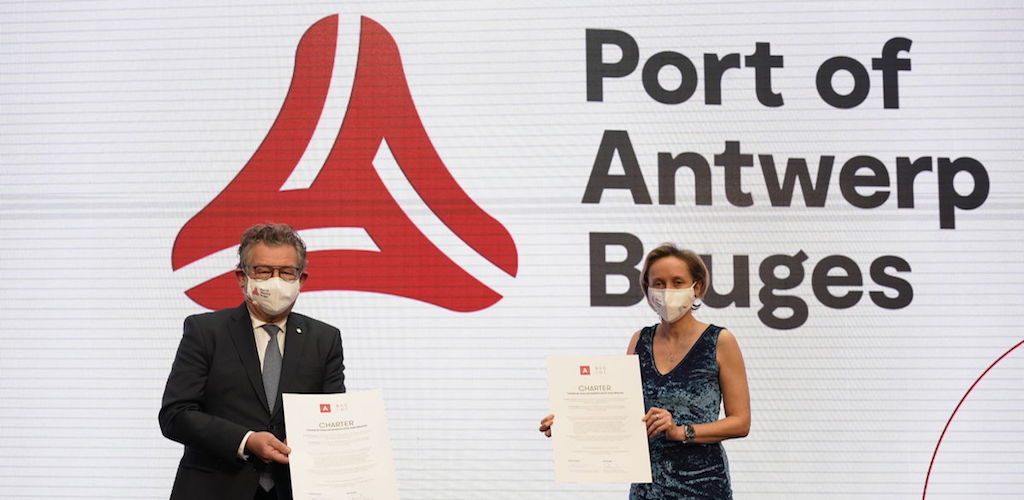 Authorities at the ports of Antwerp and Zeebrugge in Belgium have announced plans to merge, marking the start of a unification process that is expected to take a year to complete.
The new combined port will operate under the name Port of Antwerp-Bruges, and follows discussions between officials representing the City of Antwerp and the City of Bruges.
"We are proud of this historic agreement, which seals a long-awaited unification. By joining forces, we are on the way to becoming Europe's global port, while at the same time reinforcing our position as the most important container port in terms of tonnage, a solid ro-ro port and one of the largest breakbulk ports in Europe," said Annick De Ridder, port alderman and chair of the board of directors of the Antwerp Port Authority.
278 Million Tons Per Year
The new merged port will become a focus not only for breakbulk but also the largest European port for vehicle throughput and a major container port, handling 157 million tonnes per year.
"Our ambition to bring the two ports together is about much more than simply tonnage and TEUs, however. It will enable us to focus even more firmly on the transition towards a low-carbon economy and to continue our efforts regarding the digitalization of the supply chain. The ports of Zeebrugge and Antwerp are to a large extent complementary and working together will make us more resilient to external challenges," De Ridder said
The port will handle a total throughput of 278 million tonnes per year and account for more than 15 percent of Europe's liquid natural gas transited. It will also be the largest port for cruise ships in the Benelux and remain Europe's most important chemical hub.
Sustainable Growth
The unification of the two ports will also strengthen existing strategies to prioritize sustainable growth, resilience and leadership in the energy and digital transition.
In order to maximize the added value of a unified port, Port of Antwerp-Bruges will develop greater interconnectivity between the two ports, with transportation of goods by rail between the two sites bundled, estuary traffic optimised and pipeline connections prioritized.
"We are looking forward to join forces with the port of Antwerp and, by doing so, to strengthen our position as the most important gateway to Europe. Zeebrugge is the world's largest automotive hub, a leading to-to port and an experienced, state-of-the-art natural gas hub. By combining our own strengths with the qualities offered by Antwerp, we will be able to do more and do it better," said Dirk De fauw, mayor of Bruges and chair of Zeebrugge Port Authority. The port of Zeebrugge is an exhibitor at Breakbulk events.
The merger remains subject to customary suspensive conditions, including approval from the Belgian Competition Authorities. Both parties aim to finalise the transaction in the course of 2021.
---
Subscribe to BreakbulkONE and receive more industry stories and updates around impact of COVID-19.