---
Sep 30 | 2020
(Europe) Conversion of Churchill Dock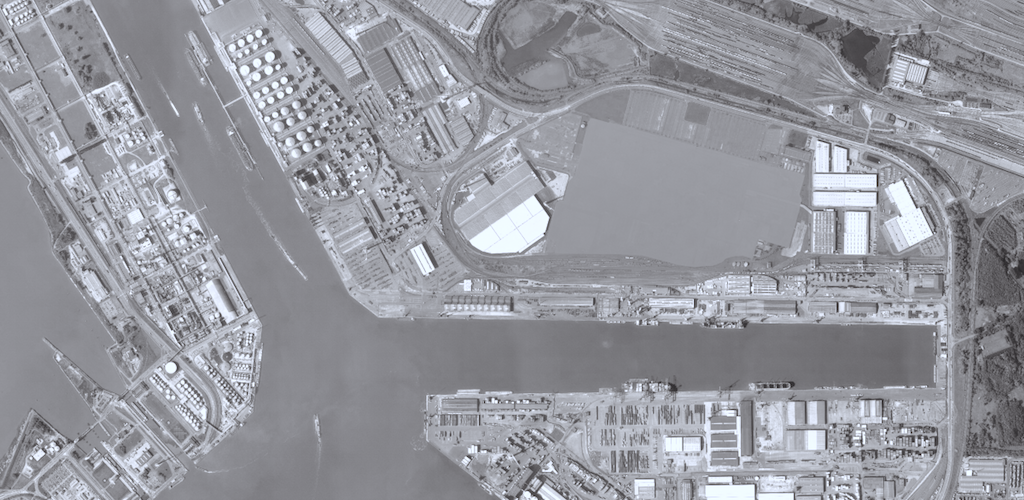 Port of Antwerp authorities have progressed plans to construct a dedicated breakbulk hub at a waterfront concession of the port's Churchill Dock.
Construction for the new breakbulk dock is expected to begin imminently and signals the port authorities long-term commitment to project cargo handling, despite recent pressure on the sector due to the coronavirus pandemic.
"Breakbulk is in the DNA of the port of Antwerp and remains an absolute priority. Despite trading difficulties and the economic slowdown, breakbulk remains one of our six commercial pillars. The transshipment and production of breakbulk continues unabated, thanks to the efforts of our breakbulk community that is committed to quality, experience and flexibility on a daily basis. I can't stress enough how enormously grateful I am to them, they make Port of Antwerp the home port of breakbulk," said Annick De Ridder, alderman for Port of Antwerp.
Breakbulk Top Priority
The proposed dock will be located on the south side of Churchill Dock, and will build on existing infrastructure on the Right Bank. It will link to the nearby Churchill Industrial Zone and the port's integrated petrochemical cluster, the largest in Europe.
"Antwerp has been the quintessential bulk cargo port in Europe for many centuries. As a result, we have all the quality, experience and flexibility internally to provide solutions tailored to the client's needs. Breakbulk generates high added value in the portfolio of our port, so it is essential that we continue to highlight these assets," said Jacques Vandermeiren, executive director of the Port of Antwerp.
The Churchill Industrial Zone, to the north of the dock, is a multimodal site with a surface area of about 88 hectares, situated at the heart of the main integrated industrial and logistics platform of Europe.
15 Hectares Concession
The proposed breakbulk dock will be based on a 15-hectare concession with multimodal accessibility, and direct access to the Europe-wide road, rail and inland waterway networks.
"The concession on Churchill Dock is already surrounded by breakbulk activities, a consequence of the historic growth of breakbulk activities on the Right Bank … The Churchill Dock, located in the middle of the port, can proudly be named 'breakbulk dock' soon," said Kris Janssen, spokesperson for Port of Antwerp.
The port of Antwerp handles nearly 9 million tons of breakbulk annually.
---
Subscribe to BreakbulkONE and receive more industry stories and updates around impact of COVID-19.