---
Nov 03 | 2020
(Global) 2021 America's Cup Race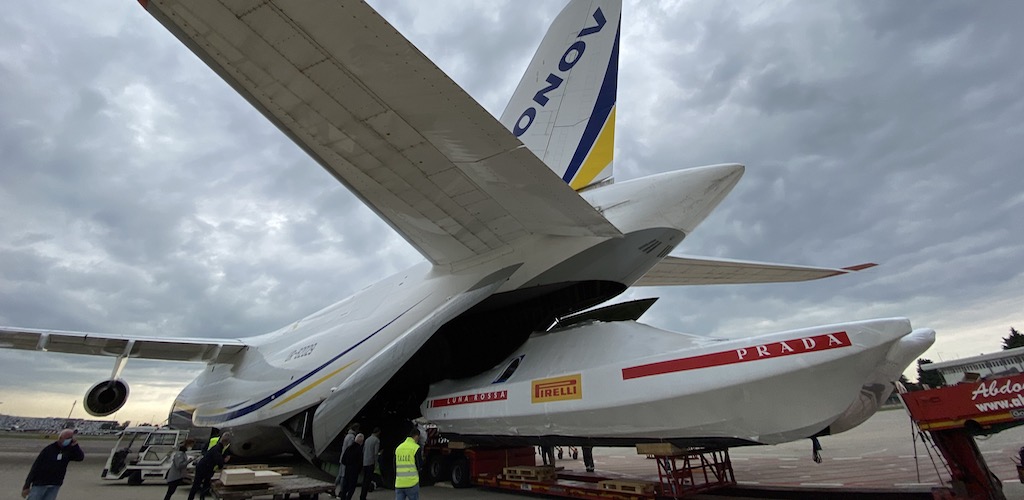 Cargo aviation firm Antonov Airlines has transported three "flying" racing yachts from Europe and the U.S. to Auckland, New Zealand.
The high-tech cargo was delivered in preparation for the 2021 America's Cup race and included yachts for the American Magic team, the British Ineos team, and the Italian Luna Rossa team. The AC75 class yachts measured more than 22 meters long and nearly 5 meters wide.
"Our engineers worked closely with the teams that organized the air shipment of these unique yachts to develop a safe loading and stowage system for the long journeys to New Zealand," said Andriy Blagovisniy, commercial director of Antonov Airlines.
Headquartered in Kiev, Antonov provides heavy-lift air freight and specialized transport for outsized cargoes to the energy, aerospace, agriculture and telecommunications industries. The firm is a global event partner for Breakbulk events.
---
Subscribe to BreakbulkONE and receive more industry stories and updates around impact of COVID-19.