---
Apr 14 | 2021
(Asia-Americas) Benefits from Ukraine-US Open-Skies Pact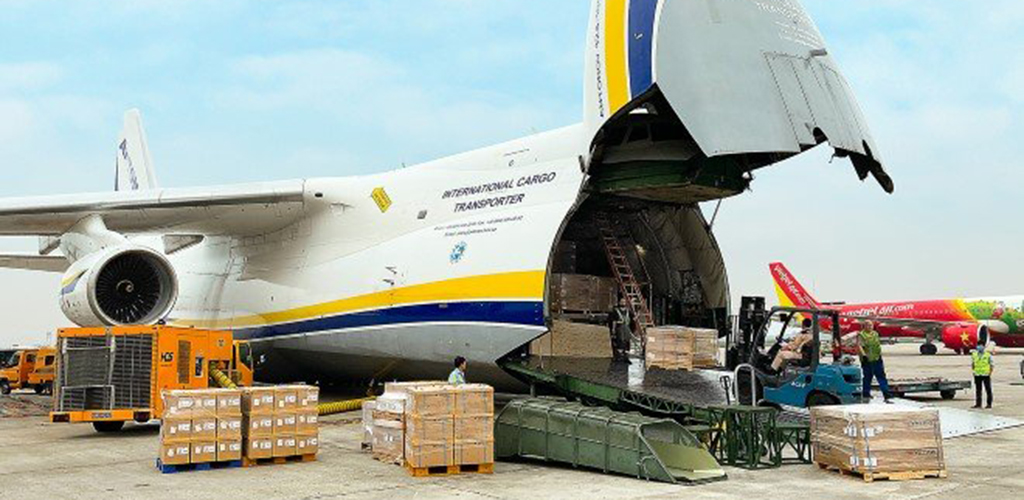 Antonov Airlines safely transported 80 tonnes of automotive parts from Indonesia and Vietnam to Ohio in the U.S. aboard one of its AN-124-100s, the airline said April 13.
The heavy-lift airline benefitted from a Ukraine-U.S. open skies agreement, with aims to promote trade, travel, productivity and economic growth between the two countries.
One of Antonov's seven AN-124-100s picked up 40 tonnes of parts in Yogyakarta, Indonesia, and another 40 tonnes in Hanoi, Vietnam.
"We have seen an increase in demand for automotive cargo, and a double pick-up is not usual in the day-to-day operations of the AN-124-100," said Iryna Kyianytsia, commercial executive at Antonov Airlines.
It took four days to complete the route with technical stops required in Japan and Alaska to accommodate crew rests and refueling. The flight, which was chartered by The Flight Lab Aviation Consulting LLC, also required Covid-19 compliance in different nations, which included rapid Covid-19 tests in order to be cleared for the next leg of the journey.
"Thanks to well-organized work and communication … the cargo was safely and successfully transported in full and on time," Kyianytsia said.
"These flights were not your run-of-the-mill charters, said Adam Green, founder and CEO at The Flight Lab Consulting. "Due to the nature of the cargo and the double pick-up in two different countries, the planning had to be precise and executive perfectly."
V. Alexander in the U.S. was consignee in support to the automotive manufacturer.
There has been an increase in demand across the globe for automotive parts in early 2021, as vehicle manufactured resumed after slowing in 2020, Antonov said.