---
Mar 16 | 2020
Animals: The Ultimate Project Cargo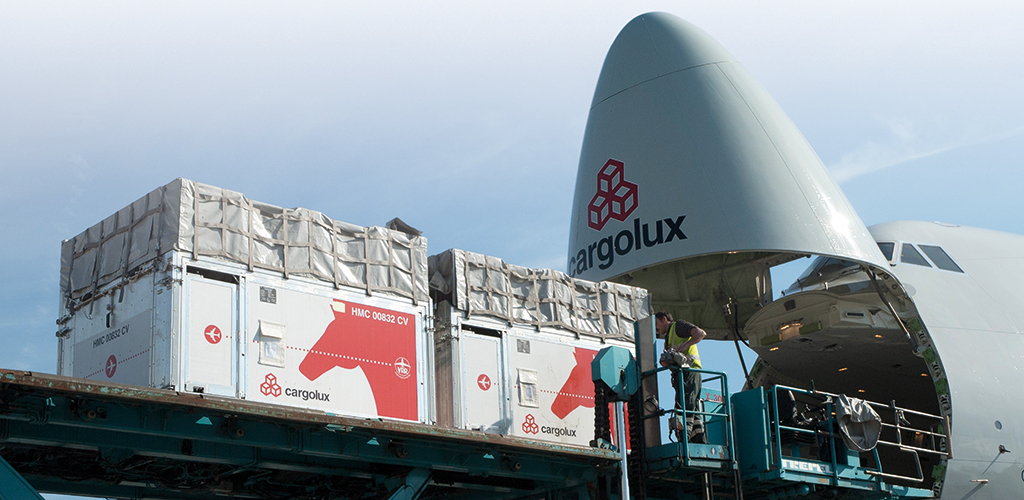 By Helen Campbell
Transporting live animals is an emotive topic that can elicit some strong opinions but, like humans, animals sometimes just need to move from one place to another. For the carrier, being entrusted with a live animal means being entrusted with a project cargo like no other.
Live animals have been transported by air since the 1930s. These days, the reasons for the transportation are almost invariably linked to conservation and breeding programs, specialist medical care needs and release from captivity into the wild or a sanctuary. By air is universally considered to be the most humane mode of moving a live animal, as travel times are minimized compared with road, rail or sea. It is fairly commonplace for a cargo hold to be hosting any number of live animals, ranging from a rare insect or a dog or horse, to a lion, a hippo or a whale.
All cargoes are precious, but the cargo being live and, in many cases, rare and/or endangered, raises the stakes considerably and the welfare of these very precious cargoes is always at the top of the agenda. And prioritized right alongside that is the safety and integrity of the aircraft and its systems. Conversations with transporters make it clear that it's a very fine balancing act, marrying up the commercial desire to fill blank freight space with the absolute need to put welfare of any animal first and not risk the operational integrity of the plane or the safety of the crew in any way.
Considering Ethics
Then there are also the ethics questions to consider. Depending on the context of origin and destination, the reason for the transportation and the stakeholders involved in a proposed live animal transportation operation – one lion or one beluga whale may not be the same as another lion or beluga whale – carriers have to look closely to decide whether or not to accept the job.
"The transportation of live animals accounts for about 1 percent of our total tonnage carried," said Christian Theis, global product manager for Luxembourg-based Cargolux's CV Alive, its specialized animal transportation service. "We have a lot of internal procedures, and we carry out checks on the shipper and where an animal is going. We are a member of United for Wildlife and, like a lot of airlines, have signed the pledge to help stop illegal animal trade. The reason for the transportation is important to us, and we have no issue with saying no to a request."
The airline industry started investigating the means of ensuring animal welfare during air transportation in the mid-1960s. Following consultation with animal experts, shippers, trade organizations, governmental agencies, and member airlines, the International Air Transport Association, or IATA, established a permanent Live Animals Board, or LAB, to develop criteria applicable to the acceptance, handling, loading and transport of live animals.
These were first published as the Live Animals Regulations, or LAR, in 1969; LAR was voluntary to begin with and became mandatory for IATA members in 1974. This evolved to become the Live Animals and Perishables Board, or LAPB, a dedicated group of 12 airline members whose responsibility is to set the standards for the transportation of live animals contained in the LAR. One carrier that contributes to the LAPB is Lufthansa.
"Lufthansa Cargo transports animals every day," said Marco Klapper, product manager live animals. "About 30 percent of those are large live animals, most of them horses. Most of them are flown from Europe to Asia and North America, as well as from North and South America to Europe. We transport approximately 150 zoo animals per year. In recent years [we have had] rhinos, okapis, tigers, even an elephant and, more recently, two panda bears as our guests.
"We do our utmost to ensure flight safety and the wellbeing of our animal passengers. For the transportation of large live animals, excellent preparation is needed, and we only work together with forwarders specialized in shipping live animals. All our transports fully comply with the strict requirements of the IATA Live Animals Regulation and the Convention on International Trade in Endangered Species at all times. In addition, we draw on our many years of experience to ensure optimal transport for the animal. For example, to help ensure a comfortable journey, a large (zoo) animal normally gets used to its transport crates weeks before the travel date."
Planning Every Detail
While the proportion of a project cargo carrier's tonnage consisting of live animals is generally going to be low, the nature of the cargo makes it one of the most planning-intensive. Cargolux says a substantial proportion of the live animals it carries are horses (the company carried 2,700 in 2019 alone) but, now and again, something more unusual pops up. The company is looking forward to hearing news later this year of Little Grey and Little White, the two beluga whales that it transported safely from China to Iceland in 2019 when they were being moved from captivity into a marine sanctuary.
Working very closely with the SEALIFE Trust, CargoLux transported the whales more than 6,000 miles on a 12-hour flight, with the mammals carried in custom-made slings designed to their exact physical requirements and which were housed in tailored containers in the cargo hold. Marine mammals such as whales and dolphins require water tanks, of course, and the possibility of leaks or worse, while the serious situations that could arise in the event of an escape by other types of animal are obvious.
"There is no compromise on safety," Cargolux's Theis said. "Weight-shifting of the water can be a potential danger, as can a spill of water which could damage the avionics of the aircraft. Containers must match the regulatory requirements and, when we are planning a shipment, everything goes through a stringent acceptance checklist."
Often the distances involved are considerably shorter than this example, but the care required is no less extreme. In October 2019, DHL flew two rescued manatees from Cincinnati, Ohio, to Orlando, Florida, as part of the U.S. Fish and Wildlife Service's Manatee Rescue and Rehabilitation Partnership. The goal of the program, with which DHL has worked for several years, is to release the animals back into the wild as soon as they reach the required weight.
As well as the issue of water for marine mammals like whales and manatees, temperature control, humidity and airflow of the hold are vital elements in safe transport of all live animals. Depending on the requirements of the other cargoes – both those that are live and those that are not – segregation in the hold is a key consideration for the carrier in determining loading and unloading and the location of each cargo in the hold.
"We need to plan our whole hold very carefully whenever we have live cargoes, and need to be able to segregate where needed," said Cargolux's Marc Roveri, head global customer services, and also the current vice chair of the LAPB. "For example, if we are carrying something that requires dry ice, I would not put a horse next to it. We have a clear segregation table and if we can't take two things together, the animal travels first. Overall, animals are always placed so that they are loaded last and unloaded first."
Regulations governing live animal transportation are already closely monitored and the LAR is updated annually. There is always room for improvement, right down to minor tweaks to the rules governing dog crates for specific breeds. "Sometimes it can be easier to deal with shipping a rhino than shipping a dog," said one carrier's representative.
Shipper's Responsibilities
Whatever the animal, Andrea Gruber, IATA head of special cargo, stresses the absolute criticality of communication and the responsibility of the shipper to provide all necessary information and documentation pertaining to the live animal shipment.
"Collaboration and communication can always be improved, especially at the critical point of handover between the supply chain stakeholders," Gruber said. "We also stress the assurance of animal welfare at any stage of the journey and that the animal is assessed as in a healthy condition and fit for transport by the appropriate experts, that the equipment is suitable for the species and transport containers are in compliance with the LAR.
"In addition, adequate facilities and holding areas including environmental temperature control must be guaranteed. All operations must meet flight safety requirements and challenges, especially in the case of marine mammals and containers holding water. In addition, there must be assurance that transport containers are properly secured at all times."
While IATA member carriers must comply with the LAR, they can and do also stipulate their own limitations on what they will carry, as long as their own rules are at least as stringent as the LAR itself. Lufthansa, for example, does not carry whales or dolphins because of its own risk assessments for flight safety and animal wellbeing, and the need for water tanks.
"In the field of endangered animals, we only accept class 1 species for transportation from zoo to zoo, which are a member of the zoo organizations WAZA or EAZA," Klapper said. "This is in order to ensure that the organization of the whole transport is well prepared from the zoo of origin to the zoo at the final destination."
The one live animal that will not be found being moved around by air is the giraffe. They are transported while they are still babies, should a need arise, but not once they are adults. As the representative of one carrier quipped; "There is no sunroof on a plane!"
Helen Campbell is a freelance journalist based in London who has specialized in energy, environment, sustainability and technology for over 20 years.

Image credit: Cargolux