---
Apr 02 | 2020
'Being a Project Guy, I Love Risk'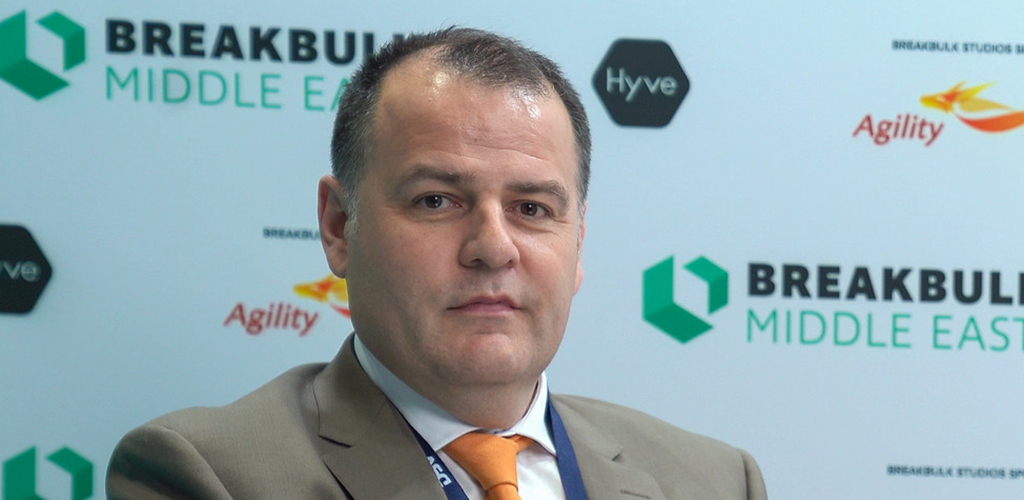 Dealing with sudden change, mitigating risks, applying contingency plans – it's all in a day's work for a project cargo planner.
While trade wars, geopolitical upset and now Covid-19 have thrown the best-laid project move plans metaphorically out of the window, finding solutions is what project experts do best, says Rafael Vicens, business development director for the MENA region at DSV Panalpina.
"Being a project guy, I love risk," Vicens tells
Breakbulk
. For a recent shipment threatened by Covid-19 related delays, he explained that first the contingency plan was applied. In the move, eight shipments were planned from China when the situation rapidly deteriorated. So, in the third shipment DSV Panalpina increased the cargo tally by 50 percent, effectively bringing forward a shipment to avoid it being canceled in what became the height of the lockdown in China.
After the lockdown in China, DSV Panalpina worked with the client to find alternative suppliers in the UAE which would allow the job to proceed.
"It's thinking outside the box and brainstorming," Vicens said. "You win the project if you provide the best technical solution. Yes, 90 percent is the price, but if you provide the best technical solution the client will pay more for that added value."
Looking at opportunities in the wider Middle East and North Africa region, Vicens said the industry should be ready for more projects in Qatar and Algeria. The country's return to the Gulf Cooperation Council and the anticipated removal of sanctions this year should put Qatar and Algeria on a good footing.
Oman and Saudi Arabia are, he added, really good for projects. "Saudi is the jewel of the Middle East crown with US$36 billion investment over the next three years: renewables, oil and gas, solar, mining – everything is there."
He said that Iraq is promising for projects if you can steer the right course, and that Kuwait is a small, but steady market for projects. Egypt, meanwhile, is the "jewel of North Africa," Vicens said, while Algeria is the "next country to watch."