---
Apr 29 | 2020
(MENA) 1,500 Vehicles by Ro-ro Vessel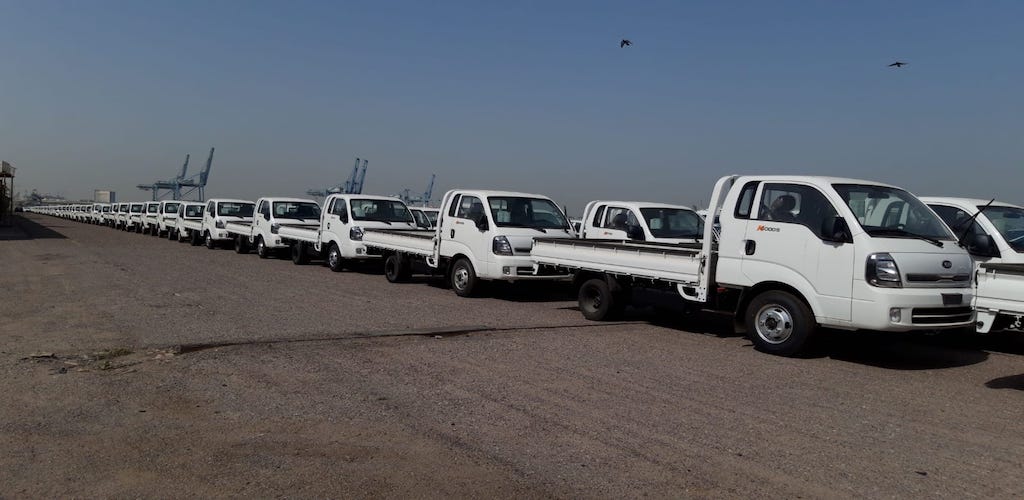 Freight forwarder Al-Bader Shipping has transported a record shipment of vehicles by roll-on, roll-off vessel from Kuwait to Iraq.
The delivery comprised 1,500 vehicles with a total weight of more than 2,600 tonnes. The cargo was transported amid partial lockdown of Kuwait due to Covid-19, however Al Bader's team were able to acquire necessary approval and permissions within tight timelines.
"The 1,500 vehicles in one lot is a record in Kuwait's shipping history. After extensive analysis, we arranged a suitable roll-on, roll-off vessel, which enabled the shipping of the cargo as one lot. Optimal use of time and the extensive planning also ensured the loading of all units within two days including all business formalities and customs clearance," said Vipin Rajan, services manager at Al Bader.
Based in Kuwait, Al Bader is a member of the Project Cargo Network, which connects breakbulk handlers in more than 100 countries worldwide.
---
Subscribe to BreakbulkONE and receive more industry stories and updates around impact of COVID-19.