---
Sep 24 | 2020
(Europe) Shipment via Port of Esbjerg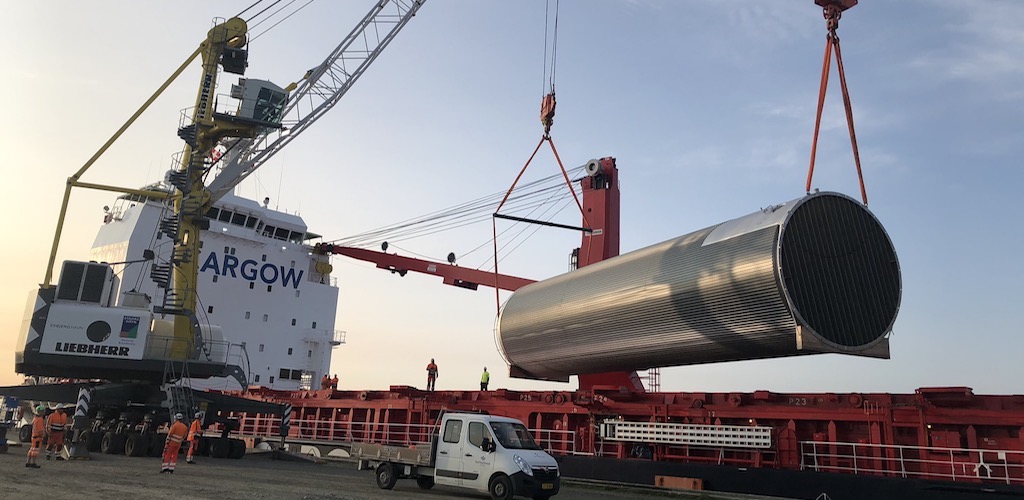 Freight forwarder Airland Logistics has delivered a shipment of giant industrial silos for one of Scandinavia's largest dairy producers.
The breakbulk units weighing 380 tonnes measured more than 5 meters in diameter and 25 meters tall. In total 15 silos were transported for an expansion project at a dairy factory in the Southern Jutland region of Denmark.
"The project involved ship's unloading operations, stevedoring, clearance, and delivery of silos by specialized trucks through planned route surveyed and with escorts. Due to the size of the silos, careful planning has gone into finding the best route from Esbjerg port," a spokesperson Airland Logistics said.
Registered in Kastrup, Denmark, Airland Logistics provides breakbulk transport services throughout Europe and is a member of the Worldwide Project Consortium, or WWPC, which connects project cargo forwarding companies worldwide. WWPC is an exhibitor at Breakbulk events.
---
Subscribe to BreakbulkONE and receive more industry stories and updates around impact of COVID-19.