---
Sep 27 | 2018
Airbus Deploys SeaWing System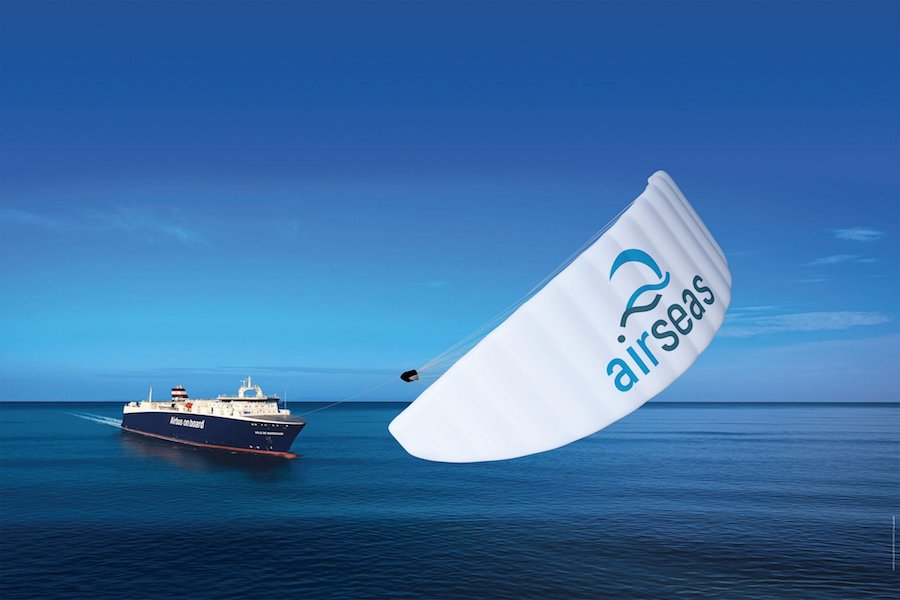 Aerospace firm Airbus is to deploy a new automated parafoil system developed by technology firm AirSeas to cut fuel demand for project cargo shipping.
The firm, originally a spinoff from Airbus, has developed the unique sail system to deploy, unfurl and operate autonomously at "the flick of a switch." Dubbed the SeaWing kite, the system acts a giant sail to help tow cargo vessels.
"SeaWing combines aeronautical know-how with maritime technology to create a breakthrough in the maritime transportation sector. A simple switch launches or recovers the kite which unfolds, operates and refolds autonomously. The system collects and analyses meteorological and oceanic data in real-time," a spokesperson for Airbus said.
When no longer required, the parafoil sail automatically refolds and recovered for reuse.
"We are very proud that Airbus has confirmed its confidence in the SeaWing system after seeing our test results first-hand on their own ship. This first ro-ro vessel installation opens the way for further pioneering deals on container ships, bulkers and ferries. We are glad we can start helping our customers to reduce ship emissions in order to preserve the environment," said Vincent Bernatets, CEO of AirSeas.
Rollout on Ro-ro fleet
Airbus has placed the first firm order for the system and now plans to deploy the kite for project cargo shipping of aerospace components, adding the technology across its entire roll-on, roll-off fleet.
"Airbus is focusing on improving productivity and delivering aircraft faster and more cost effectively for its customers," a spokesperson for Airbus said.
Airbus owns a fleet of four ro-ro vessels designed to transport aircraft parts around the U.S. and Europe. The firm estimates that the Seawing technology will cut shipping fuel costs by 20 percent and reduce Airbus' overall industrial environmental footprint by 8,000 tonnes of CO2 per year.
Airbus preps Beluga XL
Separately, Airbus is also progressing testing of its BelugaXL freighter, the world's largest cargo aircraft, having moved into the heavy ground test phase and successfully completed first test flights.
"The aircraft behaves really well in flight. It's impressive how close the BelugaXL's performance is to what we experienced in the ground-based flight simulators. First flights take a lot of preparation and we are just the tip of the iceberg," said Christophe Cail, Airbus chief test pilot.
The firm expects the plane to enter commercial operation from mid-2019, when it will replace the existing five-strong Beluga ST fleet.
Photo: Seawing. Credit: Airseas