---
Jan 04 | 2019
AGL Moves Champlain Engines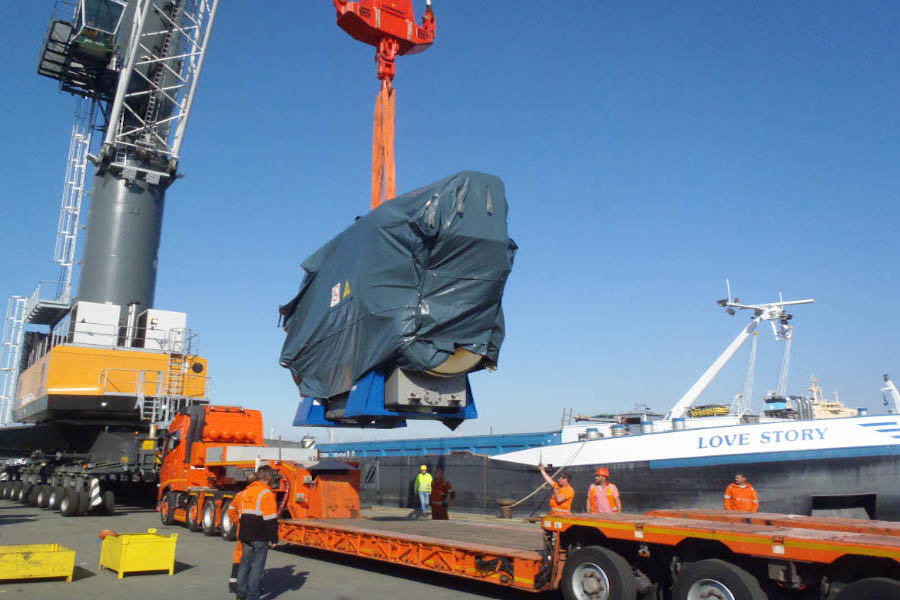 Freight forwarder Alexander Global Logistics has delivered a shipment of engines from Denmark to Champlain, France.
The consignment comprised two 6L 35/44 DF engines, loaded in Frederikshavn, Denmark, and one 6L 35/44 DF engine, loaded in Mannheim, Germany. Transport in Denamrk was by low bed trucks to Esbjerg Port then Grimaldi Service to Antwerp Port.
"AGL Bremen worked together with their PLA Partner Fairplay Shipping, Denmark for the precarriage within Denmark, as well as Wirtz Shipping for the local operations of all engines in Antwerp incl. delivery to the final destination in France," a spokesperson for AGL said.
AGL is a founding member of the Project Logistics Alliance, which connect pre-qualified project freight forwarding specialists worldwide.
Photo: Engine in transit. Credit: AGL