---
Jun 01 | 2020
(Asia) More Than 20,000 Tonnes Transported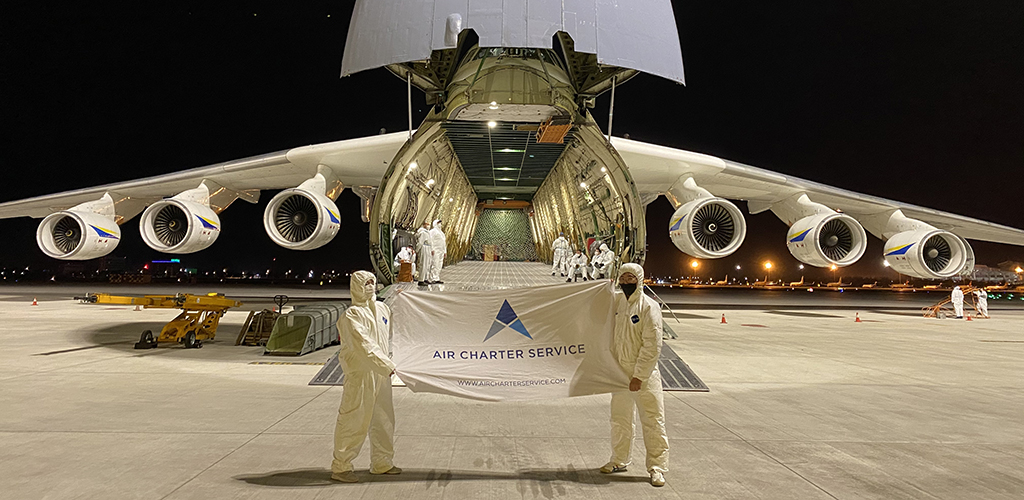 Cargo carrier Air Charter Service has delivered more than 20,000 tonnes of personal protective equipment from China to locations around the world.
The breakbulk cargoes were delivered using a variety of aircraft including Antonov AN-225, AN-124s, Boeing B747s and Boeing B777s. In total, deliveries were completed to more than 60 countries.
"Every one of our 27 offices has been involved in this incredible effort, and having our Asian offices in Beijing, Shanghai and Hong Kong, where almost all of the cargo is now originating, has ensured smooth operations … Much of our regular work disappeared overnight, but a refooting of the business means that these charters are going someway to replacing some of the charters we would usually be doing," said Justin Lancaster, ACS's group commercial director.
Based in Shanghai, China, ACS employs about 300 staff worldwide and operates a network of offices spanning North America, South America, Europe, Africa, CIS, Middle East and Asia. ACS is an exhibiot at Breakbulk Europe.
---