---
Feb 16 | 2021
(Global) Europe-Middle East/India-Asia Service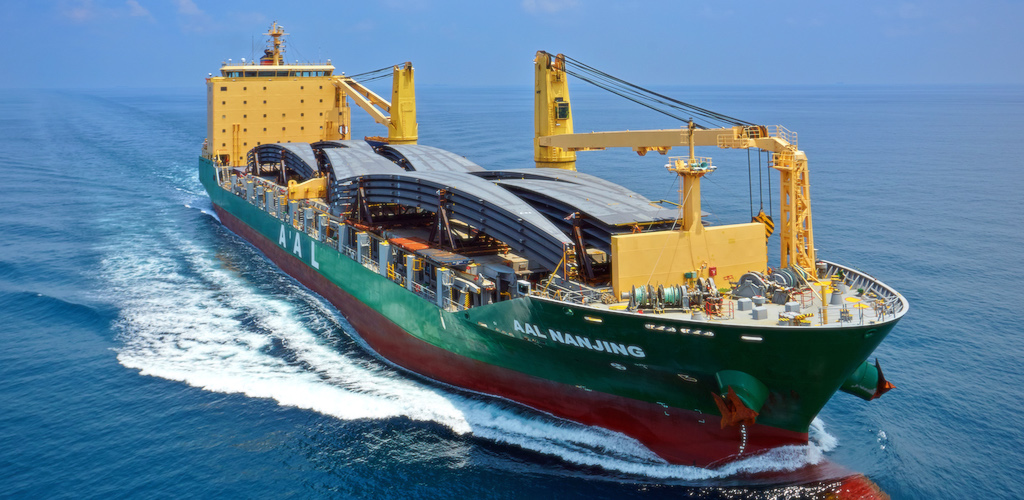 Shipping line AAL said it plans to deploy "mega size" heavy-lift multipurpose vessels to expand capacity on its Europe-Asia services.
The firm plans to deploy six vessels of more than 30,000 deadweight tonnes as part of a "long-term commitment" to grow breakbulk capacity on its Europe-Middle East/India-Asia monthly liner service. The service marks its one-year anniversary this month.
"Customers were initially cautious, having witnessed other MPV carriers on the trade lane fail to deliver on commitments. The fact that AAL had run a successful liner service between Asia and Australia for 25 years and had direct recent experience of operating numerous sailings between Europe and Asia, gave us the confidence and credibility to approach shippers across Europe and the Middle East," said Kay Goldenstein, commercial manager at AAL Europe.
Growing Popularity
The firm said the decision comes amid "growing popularity for the service" among shippers from across Europe and the Middle East, driven by the ability to parcel project heavy-lift, breakbulk, steel and general cargoes on large-tonnage vessels.
"It would have been justified if we had simply postponed our plans at the time and waited out the worst of the pandemic and its potential impact on cargo readiness, port delays and crew restrictions. However, we had already built momentum in the shipper market and established strong relations with important partners and base ports along the service like Antwerp, Porto Marghera, Dammam and Jebel Ali," said Eike Muentz, general manager at AAL Europe.
AAL reports that shipper demand has been amplified by the reliability of the scheduled monthly frequency provided by the 12-month-old service for forward planning operations, which has been a great success despite its launch coinciding with one of the most challenging periods for the global shipping community.
Key Hubs
The firm places the success of the route to establishing a presence in key hubs across northern, central and southern Europe early and to get "the word out quickly to interested partners with cargo needs."
"This developed into picking up breakbulk, steel and general cargo Eastbound – anything big or small – and parcelled these up with any project cargoes headed in the same direction," Goldenstein said.
AAL is a member of Cypriot investment group Schoeller Holdings and operates a specialist multipurpose fleet with heavy-lift capabilities. The firm is an exhibitor at Breakbulk events.
---
Subscribe to BreakbulkONE and receive more industry stories and updates around impact of COVID-19.