---
Nov 18 | 2020
(Asia-Oceania) Shipment to Port Hedland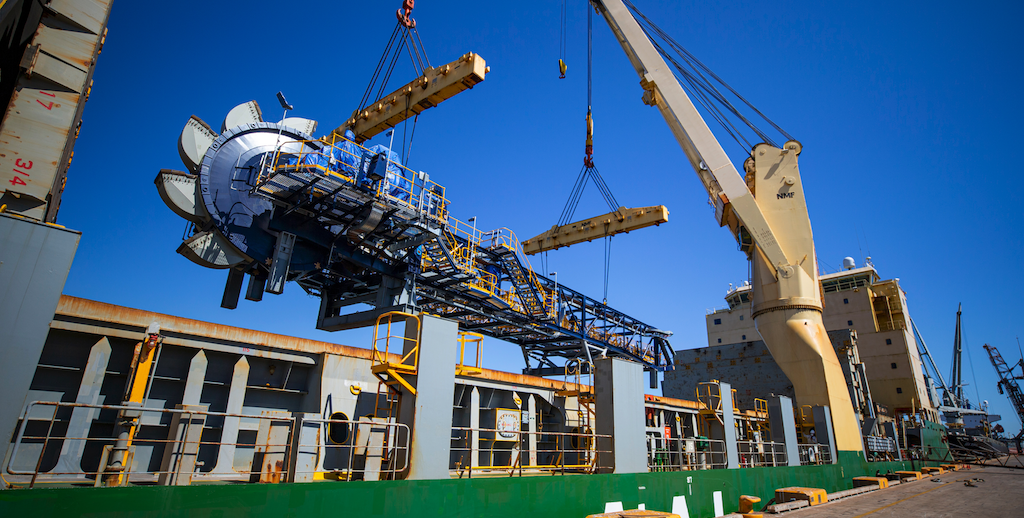 Shipping line AAL has delivered components for a stacker reclaimer from Northeast China to Port Hedland, Australia, following months of meticulous engineering planning due to Covid-19 restrictions.
The cargo comprised multiple breakbulk components weighing up to 230 tonnes and measuring 40 meters in length. The consignment was transported aboard the heavy-lift vessel
AAL Fremantle
and delivered to the Fortescue Metals Group's Eliwana Mine and Rail Project in the Pilbara.
"We prepared extensive engineering modeling and feasibility scenarios to illustrate the safety of our transport solution, its response to potential weather fronts during typhoon season and to comply with additional requests submitted by Marine Warranty Surveyors," said Nicola Pacifico, head of AAL Transport Engineering.
AAL is a member of Cypriot investment group Schoeller Holdings and operates a specialist multipurpose fleet with heavy-lift capabilities. The firm is an exhibitor at Breakbulk events.
---
Subscribe to BreakbulkONE and receive more industry stories and updates around impact of COVID-19.