---
Dec 08 | 2020
(Global) Competition from Container Lines to Diminish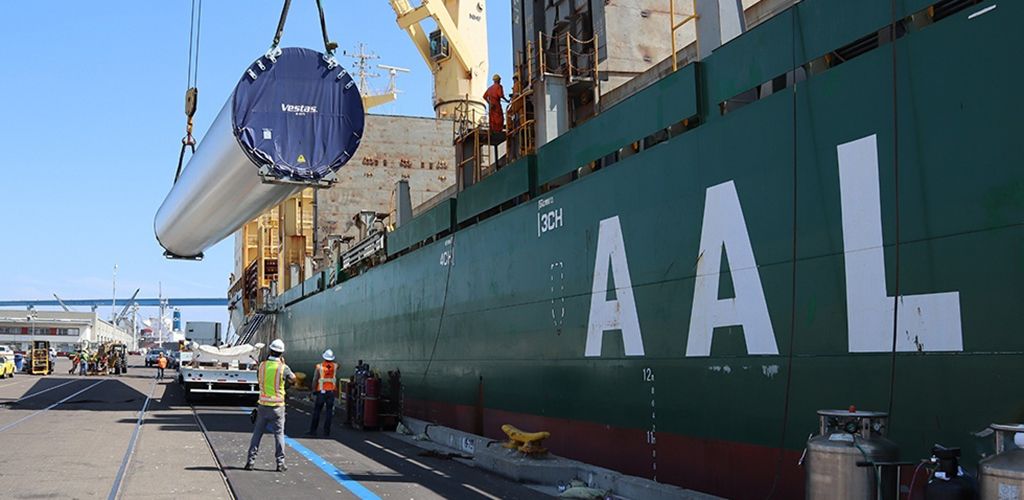 A recent trend for container lines to charter multipurpose vessels to meet demand is on the wane as shipping lines move back to their traditional strongholds, according to breakbulk carrier AAL Shipping.
"Other than various instances widely reported, we have not really seen any proliferation of this trend – at least not yet. Note also that 'container-friendly MPVs' – ones with significant cargo intake – are few and far between, with the majority already employed to cover existing MPP carrier needs," said Kyriacos Panayides, managing director of AAL Shipping.
On the supply front, AAL notes that smaller MPVs – which make up the lion's share of the global fleet – are not container friendly, and their TEU capacity unattractive to container lines. AAL Shipping does "not expect that such activity will have a significant impact on current MPP business operations."
Demand Boost
A major capacity crunch in the wake of Covid-19 lockdowns is unlikely to drive any significant restructuring of traditional shipping businesses into 2021, according to Panayides.
"On the demand front, it's a different story. We certainly hope for and expect a positive uplift. Part of this is due to lessening competition from container carriers for multipurpose cargoes, as they move away from multipurpose and smaller project cargo and back to their traditional stronghold … at least for the short term," he said.
Return to 'Breakbulk' Mode
As restrictions ease and many cargo routes return to some normality, AAL Shipping expects to see traditional breakbulk activity recover.
"We have indeed even started to see increased inquiries for containers transport on certain trade lanes where our transit times match container schedules. Furthermore, we also expect some steel shippers to move back to a 'breakbulk' mode of transport, which will be very welcomed," Panayides said.
AAL Shipping is a member of Cypriot investment group Schoeller Holdings and operates a specialist multipurpose fleet with heavy-lift capabilities. The firm is an exhibitor at Breakbulk events.
---
Subscribe to BreakbulkONE and receive more industry stories and updates around impact of COVID-19.