---
Jan 12 | 2021
(Europe) Behind the scenes look at one of the most complex moves ever undertaken in Hungary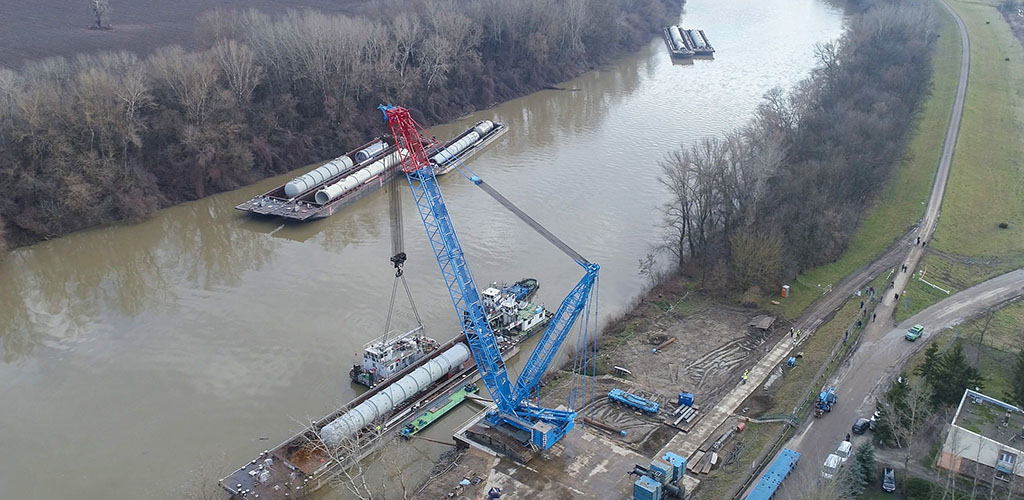 MOL Group's landmark €1.2 billion polyol complex in Tiszaújváros, Hungary, expected to be operational in the second half of 2021, already lays claim as the largest and most complex investment project in the Central-Eastern Europe, or CEE region.
Construction started in 2018 on the project, which is part of the Budapest-based integrated international oil and gas company's plan to invest US$4.5 billion in regional petrochemical development by 2030, as part of its Enter Tomorrow strategy. With the Tiszaújváros project, about 160 kilometers from Hungary's capital and near an existing MOL refinery, the company is creating the CEE's fully integrated oil-to-polyol value chain.
The complex is expected to annually produce 200,000 tonnes of propylene oxide, which will be transformed into polyol, a base component of polyurethane, a polymer highly sought after for industries including construction, insulation, automotive, textile and furniture manufacturing.
MOL sought the most-advanced, safest and most environmentally friendly technologies available for polyol production. The company contracted with thyssenkrupp's electrolysis and polymers technologies business unit for the engineering, procurement and construction of the chemical complex in September 2018.
The part of the plant that will produce the final polyol product was built in Thailand, then modularized, creating further complexities. The modules were shipped over four months and reassembled on 550,000-square-meter site, MOL said.
Besides Thailand, cargoes arrived from China, Spain and other worldwide locations via the river Tisa to Tiszaújváros from November to – the time range deemed possible to ship oversized shipments due to water levels of the Tisa. Even then, there were three times when water levels were unsuitable for shipping.
Nearly 100 items, each weighing hundreds of tons, required coordinated use of special heavy-haulage equipment to reach the project site. And from early 2020, some borders closed due to the Covid-19 pandemic, further complicating the project's logistics.
Through such complexities, MOL benefitted from the expertise and performance of some key logistics partners over land and sea.
Know How and Competence
MOL Group recently maintained that innovation wasn't limited to the plant and it's construction, but in the complex logistics required to deliver its unwieldy components to the Tiszaújváros site.
"From the very start it was clear that not only the completed facility but also the processes of its construction would be amazing," intoned the narrator of a MOL video released in December.
Due to the complexity of the project, as well as considerations requiring protection of technologies employed, the number of potential partners were severely limited. "It took years of logistics planning requiring the coordinated use of special heavy-haulage equipment," MOL said.
Thyssenkrupp estimated that, due to the huge dimensions of its components, the project required about 1 million engineering hours involving about 350 staff, with up to 4,000 people working on the construction site at the same time. Construction involved 12,000 tons of steel, 100,000 cubic meters of cement and a half-million cubic meters of earth-moving, the EPC added.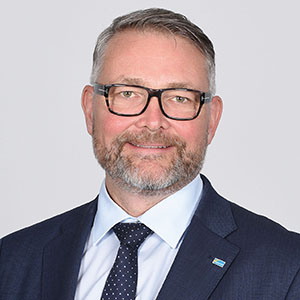 Felbermayr Transport and Lifting Technology Managing Director Peter Stöttinger began working with client Schenker Deutschland's project department on a logistics concept for the polyol plant about three years prior.
"This is a flagship project for us, in which we can employ almost our entire range of heavy-lift logistics," Stöttinger said.
Oversized cargo consignments originated primarily in Belgium and Italy, Felbermayr said. Belgium shipments were handled by its subsidiary Haeger & Schmidt with inland waterway vessels via the Belgian canal system, the Rhine, Main-Danube Canal and Danube to Felbermayr's Linz heavy-lift terminal. There shipments were staged to optimize logistics chains.
Due to the oversized dimensions of components, including one 200-tonne column that was 30 meters long and 8 meters in diameter, road transshipment was not a viable option, so a heavy-duty jetty was created on the River Tisa for inland waterway vessels, near the Serbian town of Titel. It also required a 1,000-meter temporary access road to transship to the nearest public road.
Destination ports of the components were selected due to cargo dimensions. Roadworthy transports were transloaded onto low loaders in the Hungarian Danube ports in Gönyu and Budapest, and about 25 special transports moved directly to the construction site. Some were driven in convoys of up to five vehicles and reached Tiszaújváros over several night-time stages.
Components from Italy moved via the Romanian Black Sea port of Constanza via the Danube and Tisa for transshipment to the destination.
Last Mile
The project required a temporary port at Tiszaújváros for transshipment for the "last mile" to the construction site. Felbermayr employed a crawler crane, with operating weights of 1,400 tonnes, for lifts of up to several hundred tonnes.
The heavy-lift cargos were loaded onto two self-propelled modular transports, each with 18 axle lines and 500 horsepower, while lighter components of up to 100 tonnes moved via tractor units with semi low-loaders and vessel beds.
"The heavy transports were completed in mid-May with pieces of equipment, each individually weighing several hundred tonnes," Stöttinger said.
He credited the cooperation with Bau-Trans Hungary, which provided special transports by road, including the permitting procedure and the construction site coordination on location, as well as water transport specialists Haeger & Schmidt.
'No Mean Feat'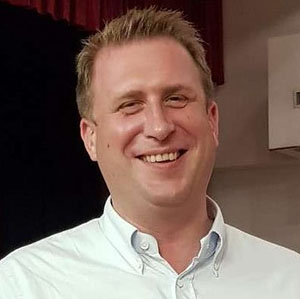 Multipurpose carrier AAL Shipping was involved in the project, moving three of the large plant reactors, weighing 403.5 tonnes and 28 meters long each, on an urgent basis aboard the AAL Dalian, said Eike Muentz, general manager, AAL Shipping Europe.
"This was no mean feat for such a heavy-lift project cargo requiring detailed engineering and operational planning," Muentz said. "Considering the project, this was also an important operation for both us and our customer, DB Schenker, to perform seamlessly, despite there being a lot of concern at the time about Covid … and potential delays in cargo readiness. We pulled out all the stops and our customer's tight deadlines were met."
The cargo was transported as part of AAL Shipping's Europe – Middle East / India – Asia Liner Service, launched just one month prior. "The desired load port of Porto Marghera was already scheduled on the new liner service as a main port, and our fixed schedule proved extremely convenient for our customer's laycan and delivery demands," Muentz said.
The 31,000-deadweight-ton AAL Dalian loaded the three reactors onto its 3,000-square-meter weather deck with its 700-tonne heavy-lift gear. "The cargo was discharged in Constanza eight days later, and to the approval of all stakeholders," Muentz said.
The plant will employ about 200 staff and be a significant economic driver for the region. The Hungarian state provided €131 million in funding for MOL's €1.2 billion complex.
R&D Center
In December, MOL and thyssenkrupp also completed construction of a polyol development center in Százhalombatta, Hungary. The US$10 million center is built around an experimental reactor system, and is expected to develop at least 10 polyol grades by July 2022. The research and development center will be linked with laboratories of several Hungarian universities and independent research institutions.
MOL operates four refineries and two petrochemical plants as part of its integrate supply chain, in Hungary, Slovakia and Croatia. With more than 75 years' experience in the hydrocarbon field, it is active in more than 40 countries, with production activities in eight countries and exploration assets in 13 countries.

PHOTOS FROM FELBERMAYR
---
Subscribe to BreakbulkONE and receive more industry stories and updates around impact of COVID-19.