---
Mar 12 | 2021
Editorial: Long Road Towards Market Recovery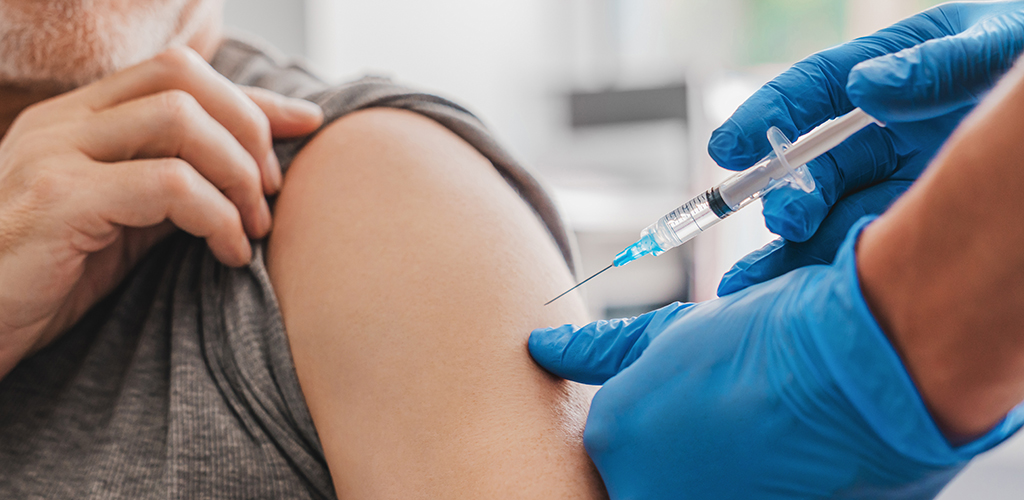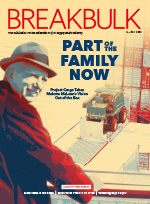 By Gary Burrows
As Covid-19 vaccines increasingly find their way into upper arms globally, multipurpose vessel operators appear to have finally found a cure for market ills that have hobbled them for approaching a decade.
As detailed in our cover story package ("
Projects No Longer a Sideline for Container Lines
," "
MPVs Finally Out of the Doldrums
," "
SAL, Jumbo Plan Joint Venture
"), MPV companies are finding real cause for optimism. Rates are climbing, prospects for post-pandemic projects are percolating and market conditions seem to be aligning themselves.
During the long-lasting malaise, carriers bucked up and recited the running gag that they were "cautiously optimistic." But this apparent return to wellness is no time to throw caution out with used facemasks.
Like Covid-19 variants, the carrier environment faces expected and unexpected competitive issues that they must remedy in order to maintain and enhance any financial rebound.
Along with the long-term business void forcing a ship-at-any-cost mentality, the industry has faced dire concerns of fleets, capacities and competition. Those calling for reduced fleets saw mergers, acquisitions and market exits, with results ranging from marginal to profound, such as the meteoric climb and crash of Zeamarine.
Two significant steps in the past year have involved lines owned by Harren & Partner. Having acquired SAL in July 2017, Harren through SAL in 2020 acquired a major stake in Americas carrier Intermarine. And this March, SAL struck up a venture with Jumbo, combining a large part of their fleets as well as merging engineering and commercial activities.
Determining what the latest move means for the two carriers and multipurpose shipping – and particularly how pairing two super-heavy-lift majors will impact that niche – is problematic.
Has the MPV industry reached a similar conclusion as container lines did years back when competing lines ultimately pooled into groups to increase flexibility, levels of service, and better manage rates and costs? Ventures, mergers and alliances rarely impact partners equally, with one ultimately usurping the other, or both losing out. And it's one thing to ally liner services and quite another to unify project-based operations.
SAL and Jumbo, despite their heavy emphasis on heavy-lift capacity, have a range of vessels – including Intermarine ships. This could imply a push towards a one-stop MPV shop with an array of vessels, lifts and capacities to compete on a broader range of business. There are those who've chosen this approach, like BBC Chartering, and those who've maintained specific market focus, such as AAL Shipping. And each have found levels of success.
Unlike previous boom-and-bust cycles and carriers' market corrections though, MPV companies cannot rely on past strategies to rebound on capacity and rates. The makeup of the world's remaining MPV fleet is heading towards a monumental makeover.
Fleets are aging, and scrapping and rebuilding could rev up by estimates as early as 2024. Modernizing the MPV fleet will bring opportunities for innovation, as well as daunting environmental regulations and challenges, including determining favored fuels among emerging green energies. The burgeoning renewables energy market is driving business as it creates challenges for vessel, equipment and logistics needs, as well as demands for frequencies, routes and services.
Innovation has a grip on all facets; as projects rebound, so too will further advancements in modularization, further impacting vessel size, service types – perhaps a push towards liner operations? – and further competition from container and roll-on, roll-off carriers. The push towards autonomous vessels could likewise impact ship capacities and costs, including crew sizes.
Further, carriers face an upheaval of overall business plans as supply chain partners push towards digitalization, which will sprout new competitive solutions and challenges, and force obsolescence of old practices and purveyors.
Where will the industry be in five years? Like the accelerated delivery of Covid-19 cures, carriers should be optimistic – and cautious – in discovering their own shot in the arm.